Duneoning lishainiklarning turlarning aniklashi
Duneodagi har hil taksonlarning eksperementalnik tanlashi




















Privacy Policy
LIAS light is a lively project with growing scientific information and data richness. It is maintained by an editorial team.
For definitions and explanations of terms used for characters and character states, consult the LIAS glossary.
Submission of pdf files with descriptions of missing taxa is highly appreciated.
Please cite LIAS light as recommended here.
Feedback is appreciated.
Please note our papers on LIAS light and LIAS gtm.
LIAS light data are available for interactive identification purposes using three kind of services described below: DiversityNaviKey Progressive Web App (PWA), NaviKey Java applet (no longer recommended) and offline use with NaviKey offline tool and DELTA files.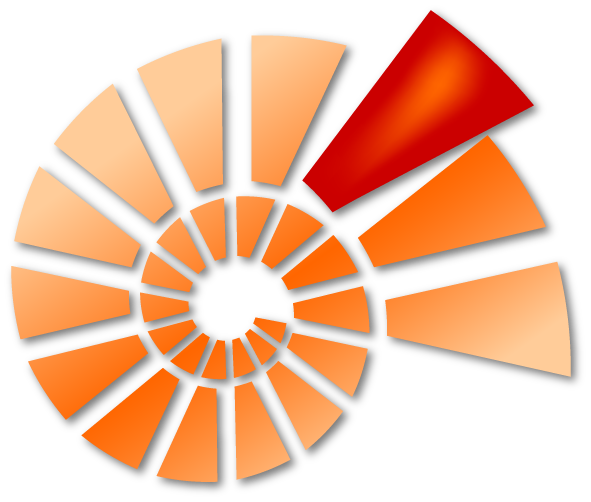 DiversityNaviKey
DiversityNaviKey (DNK) is a tool primarily designed for diagnosis and interactive identification of organisms or other items as well as item groups which are part of or related to biodiversity, geodiversity or environmental research (see About).
Current versions of the PWA give access to six data sources, among them LIAS light and LIAS metabolites (see here).
Start using the tool by opening https://divnavikey.snsb.info in a browser on any user device (desktop, tablet, smartphone). Select the appropriate data source (LIAS light, LIAS metabolites) and proceed as recommended.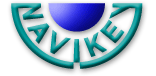 NaviKey
The embedded NaviKey applet is actually working only with Mozilla Firefox versions up to 51.0.1. and Mozilla Firefox ESR (32-bit) versions up to 52.9.0esr. Other language versions might be accessed below the platform of the respective program version, e.g., https://ftp.mozilla.org/pub/firefox/releases/52.9.0esr/win32/.
Automatic updates should be disabled in the Firefox settings to keep the working browser version.
Be aware that use of legacy versions of browsers is recommended only for visiting reliable websites.
NaviKey applet may be blocked because it does not fully comply with security guidelines implemented in Java 7 Update 51. You can use the Exception Site list feature to run the applications blocked by security settings. Adding the URL http://liaslight.lias.net to the Exception Site list allows NaviKey to run.
If your language is not yet supported, you are very welcome to create that translation. Please contact us for obtaining relevant template files.
For offline usage of LIAS light data, download NaviKey and keep yourself updated with the most recent LIAS light data files, see link at the bottom of the page. Unpack the data files and copy them into the local ../NaviKey_xxx/DeltaSampleData/ directory.
Javaning ilovalarni ishka solmokta, birinchi ahirki programmaning versijasini juklamok kerak Java™ Runtime Environment. Kontekstnik menu bilan fajdalaganda pastagi emas Java v. 6.0 versijasi kerak. Resursning adressi: (http://lias.net) rujhatning ruhsat berilgan sajtlarga olib kirmokchi zarur, blokirovshhikning rostlamokta veb-brauzerning chikmok terazachillarda. Batafsil instrukcijasi pasta berilgan.
Agar LIAS lightning berilgan informacijasi ishlatilmok bosa, iltimos, ssilkani (adresni) zhojlashtirish uchun tavsijanomada (rekomendacija) berilgandaj kilinglar pasta. Biz minnatdor bulmokchimiz Sizning fikrlarga.
Ishlatilmok  interaktivli kalit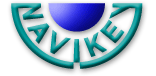 Har kandaj savolning parametralari opcija rujhatida tanlab mumkin opcija. Korsatmali tanishtirmokta batafsil belgilarni olinlar Fajdalinishi LIAS light NaviKey
Aniklamokka va terminlarning tushuntirishka, alomatlarning (belgilari) va ahvolning fojdanalishkan bolimlarga kajriliniz LIAS lugatka.
Usage of the applet:
Ustki sol hoshija – Alomatlarning paneli: alomatlarning tanlomagi. Alomatlar zhajlashtirilgan muvofik (statistikalik) korsatkich bilan ishonchli: ● bilan jokari ishonchli (ortik tanlomagi bilan boshida proceduraning boshlamokta), ○ bilan ortacha, va · bilan past ishonchli bilan.
Ustki ong hoshija – Panel alomatlarning ahvoli va sonning majnosi: oldinrok tanlash majnosi tanlonganning alomatni. Tanlaganda bir emas majosinlardan klavishani bosmok kerak <CTRL>. (Savolni tugatishta alomatni tanlagandan kiin, menu knopkani bosmok kerak <Tanlash> va <Koshimcha> undan tanlash proccesni boshka alomatlar bilan davom ettirmok mumkin).
Pastki sol hoshija – Savol kriterijalar: oldinki tanlangan alomatning majnosi aks ettirilgan. Eok kilish uchun burungi tanlongan belgini knopkani bosmok kerak <Tanlaganlarni olib tashlash>.
Pastki ong hoshija – Munosib pozicijalarning paneli: munosib pozicijlarni aks ettirilgan (har kandaj pozicijalarni tanloganda tolik tavsiflablar beriladi). Taksonni tanloganda boskanda ong knopka bilan ochiladi kontekstik menu har kandaj dalilarda surat lishajniklarning veb-sajtlar taksonomikalik informacija bilan. Shunaka mumkin bolishi suratlar tanlangan ishonchli manbalardan, agarda muvofik dalillar jashil tusli. (Kontekstik menu orkali chikkan suratlar LIAS light-tan konun himoja tajanichli, bu ozgacha muvofik znachok bilan belgilangan).
"LIAS light bilan avtonomlik davlat tuzumi fajdalonganda juklap" NaviKey aktual ahvolni tutib turinlar LIAS lightning fajlarning majlumotlar. Davlat tuzumni ochib undan lokal papkaga kochiring ../NaviKey_xxx/DeltaSampleData/.
---

LIAS light by BSM, Múnich, Germanijadan ruhsatnomasi bor Creative Commons Attribution-Non-Commercial-No Derivative Works 3.0 Unported License. Cheklashi CC-ND kullamok mazmuniga fakat, lekin formatning tehnikalik transformacijaga emas, kajsi birider koshimchalarda fajdalanganda.