NOTES:
The embedded NaviKey applet is actually working only with Mozilla Firefox versions up to 51.0.1. and Mozilla Firefox ESR (32-bit) versions up to 52.9.0esr. Other language versions might be accessed below the platform of the respective program version, e.g., https://ftp.mozilla.org/pub/firefox/releases/52.9.0esr/win32/.
Automatic updates should be disabled in the Firefox settings to keep the working browser version.
Be aware that use of legacy versions of browsers is recommended only for visiting reliable websites.
Submission of pdf files with descriptions of missing taxa is highly appreciated.
If your language is not yet supported, you are very welcome to create that translation. Please contact us for obtaining relevant template files.
Identifying lichen species of the World
(Experimental subset of taxa from various regions of the world)
To run the applet, the most recent version of Java™ Runtime Environment needs to be downloaded and installed first. Mac OS X users may load Java for Mac OS X. For usage of the context menu, Java v. 6.0 or above is required. The address of this web site (http://lias.net) needs to be included in the list of allowed sites of the web browser's pop-up blocker settings. Detailed instructions are provided further below.
If the LIAS light database has been of some use in your work, please consider to cite it as recommended here. We also would appreciate your feedback.
---
---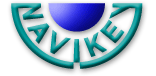 The various query options are to be accessed via Options tab sheet. For further details, consult the hints How to use LIAS light NaviKey.
For definitions and explanations of terms used for characters and character states, consult the LIAS glossary.
Usage of the applet:
top left – Character panel: selection of characters. Characters are classified according to their (statistical) reliability status: ● with high reliability (preferably to be selected when starting an identification procedure), ○ with mean, and · with low reliability.
top right – Character states or numeric data panel: preselection of states of the selected character. For selecting more than one character state at the same time, press the <CTRL> button plus the respective character states. (To finalize the query for a selected character, click the <Select> or <Add> menu button and then persue the identification process with another character.)
bottom left – Query criteria panel: display of previous character state selections. It is possible to deselect a previous choice by selecting it and subsequently pressing the <Remove Selection> button.
bottom right – Matching items panel: display of matching items (selecting any item will bring up a complete description of that item). Selecting a taxon with the right mouse button will bring up a context menu with various links to lichen images and websites providing further taxonomic information. Images from selected reliable sources are available, if the respective link is highlighted in green. (Images to be accessed via LIAS light context menu are copyrighted by the copyright holder(s) as indicated below the respective thumbnails.)
For offline usage of LIAS light data, download NaviKey and keep yourself updated with the most recent LIAS light data files. Unpack the data files and copy them into the local ../NaviKey_xxx/DeltaSampleData/ directory.
---

LIAS light by BSM, München, Germany is licensed under a Creative Commons Attribution-Non-Commercial-No Derivative Works 3.0 Unported License. The "No Derivative Works" restriction applies only to contents but not to technical format transformation for usage in various applications.