鉴定世界地衣物种
(来自世界各地的实验用分类单位)




















Privacy Policy
LIAS light is a lively project with growing scientific information and data richness. It is maintained by an editorial team.
For definitions and explanations of terms used for characters and character states, consult the LIAS glossary.
Submission of pdf files with descriptions of missing taxa is highly appreciated.
Please cite LIAS light as recommended here.
Feedback is appreciated.
Please note our papers on LIAS light and LIAS gtm.
LIAS light data are available for interactive identification purposes using three kind of services described below: DiversityNaviKey Progressive Web App (PWA), NaviKey Java applet (no longer recommended) and offline use with NaviKey offline tool and DELTA files.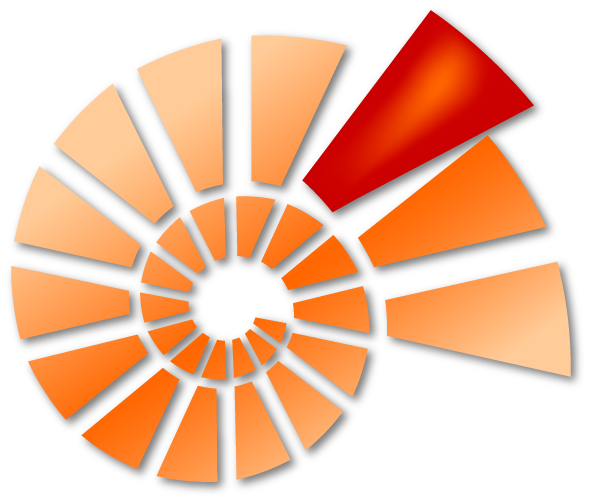 DiversityNaviKey
DiversityNaviKey (DNK) is a tool primarily designed for diagnosis and interactive identification of organisms or other items as well as item groups which are part of or related to biodiversity, geodiversity or environmental research (see About).
Current versions of the PWA give access to six data sources, among them LIAS light and LIAS metabolites (see here).
Start using the tool by opening https://divnavikey.snsb.info in a browser on any user device (desktop, tablet, smartphone). Select the appropriate data source (LIAS light, LIAS metabolites) and proceed as recommended.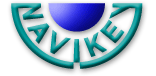 NaviKey
The embedded NaviKey applet is actually working only with Mozilla Firefox versions up to 51.0.1. and Mozilla Firefox ESR (32-bit) versions up to 52.9.0esr. Other language versions might be accessed below the platform of the respective program version, e.g., https://ftp.mozilla.org/pub/firefox/releases/52.9.0esr/win32/.
Automatic updates should be disabled in the Firefox settings to keep the working browser version.
Be aware that use of legacy versions of browsers is recommended only for visiting reliable websites.
NaviKey applet may be blocked because it does not fully comply with security guidelines implemented in Java 7 Update 51. You can use the Exception Site list feature to run the applications blocked by security settings. Adding the URL http://liaslight.lias.net to the Exception Site list allows NaviKey to run.
If your language is not yet supported, you are very welcome to create that translation. Please contact us for obtaining relevant template files.
For offline usage of LIAS light data, download NaviKey and keep yourself updated with the most recent LIAS light data files, see link at the bottom of the page. Unpack the data files and copy them into the local ../NaviKey_xxx/DeltaSampleData/ directory.
运行小程序,最新版本的 Java™运行环境 首先需要下载安装。使用上下文菜单, 要求 Java v. 6.0 或以上版本。本网站的地址 (http://lias.net) 需要包括在网络浏览器弹出窗口的阻止程序设置中允许的站点列表中。下面提供了进一步的详细说明。
如果 LIAS light 数据库在您的工作中曾发挥过一些作用,请考虑作为推荐引用它 这里。我们也将感谢您的 反馈。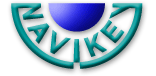 可以通过 选项键 完成各种查询选项标签。欲知详情,请咨询提示 怎么使用 LIAS light NaviKey.
定义和 解释条款 用于性状和性状状态,查阅 LIAS 词汇表。
小程序的用法:
左上- 性状面板:性状选择。性状的划分是根据其(统计) 可靠性 状态: ● 具有 高 可靠性( 当启动 一个识别程序时最好优先选择), ○ 具有 中等 可靠性,及 · 具有 低 可靠性。
右上方- 性状状态 或 数字数据面板:选定性状状态的预选。同时选择多个性状状态,按 <控制键> 带有各个性状状态的按钮。(完成对选定性状的查询,点击 <选择键> 或 <添加键> 菜单按钮,然后进行另一个性状鉴定过程。)
左下- 查询条件面板:显示前一个性状状态选择。可以通过选择并按 <移动选择键> 按钮来取消上一个选择。
右下- 选配项目面板:显示匹配项(选择任何项目,将弹出一个该项目的完整描述)。用 鼠标右键 选择一个类群将弹出有多种地衣 图片 链接的 上下文菜单 和提供进一步 分类信息 的网站。如果相应的链接以绿色突出显示,表示可获得来源于选定的可靠来源的图片。(通过 LIAS light 上下文菜单取得的图片版权由版权持有者所有,如相应图片缩略图下所示。)
为脱机使用 LIAS light 数据,下载 NaviKey 并保持更新拥有最新的 LIAS light 数据文件。解压缩数据文件,并复制到本地 .. / NaviKey_xxx / DeltaSampleData / 目录。
---

由德国, 慕尼黑,BSM 研发的 LIAS light 经 知识共享署名 - 非商业 - 禁止演绎 3.0 声明页面许可证 授权。"禁止演绎"限制 仅限于内容 但不限技术格式转换应用于其他方面。