Identificando as espécies de líquenes do Mundo
(Subgrupo experimental com taxa de diversas regiões do mundo)




















Privacy Policy
LIAS light is a lively project with growing scientific information and data richness. It is maintained by an editorial team.
For definitions and explanations of terms used for characters and character states, consult the LIAS glossary.
Submission of pdf files with descriptions of missing taxa is highly appreciated.
Please cite LIAS light as recommended here.
Feedback is appreciated.
Please note our papers on LIAS light and LIAS gtm.
LIAS light data are available for interactive identification purposes using three kind of services described below: DiversityNaviKey Progressive Web App (PWA), NaviKey Java applet (no longer recommended) and offline use with NaviKey offline tool and DELTA files.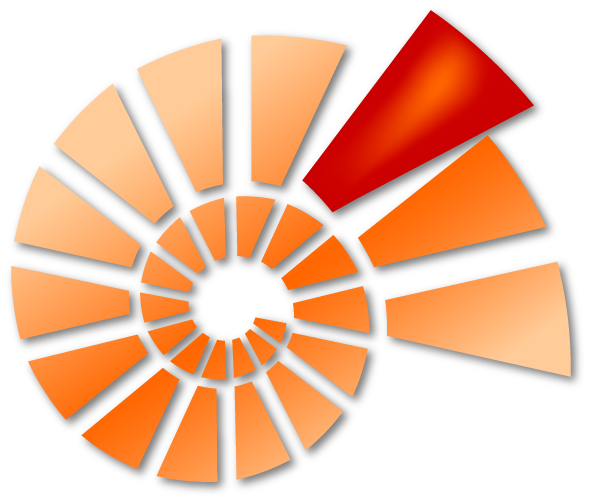 DiversityNaviKey
DiversityNaviKey (DNK) is a tool primarily designed for diagnosis and interactive identification of organisms or other items as well as item groups which are part of or related to biodiversity, geodiversity or environmental research (see About).
Current versions of the PWA give access to six data sources, among them LIAS light and LIAS metabolites (see here).
Start using the tool by opening https://divnavikey.snsb.info in a browser on any user device (desktop, tablet, smartphone). Select the appropriate data source (LIAS light, LIAS metabolites) and proceed as recommended.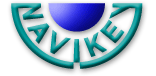 NaviKey
The embedded NaviKey applet is actually working only with Mozilla Firefox versions up to 51.0.1. and Mozilla Firefox ESR (32-bit) versions up to 52.9.0esr. Other language versions might be accessed below the platform of the respective program version, e.g., https://ftp.mozilla.org/pub/firefox/releases/52.9.0esr/win32/.
Automatic updates should be disabled in the Firefox settings to keep the working browser version.
Be aware that use of legacy versions of browsers is recommended only for visiting reliable websites.
NaviKey applet may be blocked because it does not fully comply with security guidelines implemented in Java 7 Update 51. You can use the Exception Site list feature to run the applications blocked by security settings. Adding the URL http://liaslight.lias.net to the Exception Site list allows NaviKey to run.
If your language is not yet supported, you are very welcome to create that translation. Please contact us for obtaining relevant template files.
For offline usage of LIAS light data, download NaviKey and keep yourself updated with the most recent LIAS light data files, see link at the bottom of the page. Unpack the data files and copy them into the local ../NaviKey_xxx/DeltaSampleData/ directory.
É necearario descargar e instalar a versão mais recente de Java™ Runtime Environment para executar o applet. Para o uso do menú contextual, Java v. 6.0 ou superior é requerido. A direcção deste sitio web (http://lias.net) deve incluirse na lista de lugares permitidos na configuración do bloqueador de elementos emergentes do navegador web. Proporcionam-se instruções detalhadas a seguir.
Se a base de dados LIAS light foi de alguma utilidade em seu trabalho, faz favor considere citar como se recomenda aquí. Aprecio também sua observações.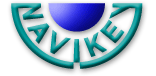 As diferentes opções podem ser acessadas através da planilha Opções de dados. Para mais detalhes, consulte as sugestões na Cómo utilizar LIAS light NaviKey.
Para as definições explicações dos termos utilizados para os caracteres e estados de carácter, consulte o glosario LIAS.
Uso de o applet:
Até a esquerda – Painel de caracteres: Selecção de caracteres. Os caracteres estão classificados de acordo a seu status de fiabilidade (estadística): ● Com uma alta Fiabilidade (de preferência para ser seleccionado) ao iniciar um procedimento de identificação), ○ com média ou promedio, e · com baixa fiabilidade.
Acima à direita – Os estados de caracteres o painel de dados numéricos: Triagem de estados de caracteres selecionados. Para selecionar mais de um estado de natureza de cada vez, pressione o botão <CTRL> personagens mais respectivos. (Para encerrar a consulta de um personagem selecionado, ou clique no botão de menu <Selecionar> ou <Adicionar> e siga o processo de identificação com outro caracter.)
Canto inferior esquerdo – Critérios de seleção do painel: Exibição de status do personagem anterior. Você pode desmarcar uma eleição anterior, selecionando ou pressionando o botão <Remova a seleção>.
Parte inferior direita – Painel itens correspondentes: Exibir itens correspondentes (antes de escolher qualquer item que você vai ver uma descrição completa desse item). Ao selecionar um taxon com el botão direito do mouse ver uma menu de contexto com vários links para sites fornecendo imagens e informação taxonômica. Imagens de fontes confiáveis ​​estão disponíveis, desde que o link é realçado em verde. (Imagens que são acessados ​​através do menu de contexto LIAS light são direitos autorais de propriedade autor (es), como indicado nas respectivas imagens.)
Para a utilização de dados de LIAS light desligada, baixar e atualizar com NaviKey e manterse atualizado com a mais recente arquivos LIAS light. Descomprimir los arquivos y copiar los datos en la carpeta ../NaviKey_xxx/DeltaSampleData/.
---

LIAS light por BSM, Múnich, Alemanha está sob Licencia Creative Commons Attribution-Non-Commercial-No Derivative Works 3.0. A restrição "No Derivative Works" se aplica apenas o conteúdo, mas não o formato de transformação técnica para utilização em várias aplicações.