Identification des espèces de lichen du monde
(Sous-ensembles expérimentaux de taxa provenant de diverses régions du monde)




















Privacy Policy
LIAS light is a lively project with growing scientific information and data richness. It is maintained by an editorial team.
For definitions and explanations of terms used for characters and character states, consult the LIAS glossary.
Submission of pdf files with descriptions of missing taxa is highly appreciated.
Please cite LIAS light as recommended here.
Feedback is appreciated.
Please note our papers on LIAS light and LIAS gtm.
LIAS light data are available for interactive identification purposes using three kind of services described below: DiversityNaviKey Progressive Web App (PWA), NaviKey Java applet (no longer recommended) and offline use with NaviKey offline tool and DELTA files.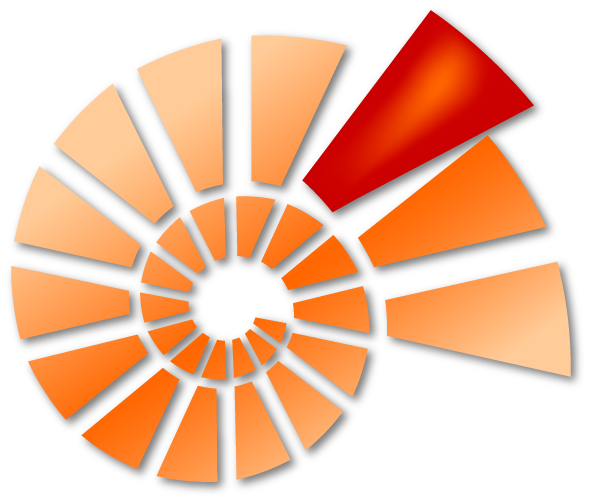 DiversityNaviKey
DiversityNaviKey (DNK) is a tool primarily designed for diagnosis and interactive identification of organisms or other items as well as item groups which are part of or related to biodiversity, geodiversity or environmental research (see About).
Current versions of the PWA give access to six data sources, among them LIAS light and LIAS metabolites (see here).
Start using the tool by opening https://divnavikey.snsb.info in a browser on any user device (desktop, tablet, smartphone). Select the appropriate data source (LIAS light, LIAS metabolites) and proceed as recommended.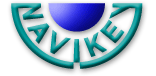 NaviKey
The embedded NaviKey applet is actually working only with Mozilla Firefox versions up to 51.0.1. and Mozilla Firefox ESR (32-bit) versions up to 52.9.0esr. Other language versions might be accessed below the platform of the respective program version, e.g., https://ftp.mozilla.org/pub/firefox/releases/52.9.0esr/win32/.
Automatic updates should be disabled in the Firefox settings to keep the working browser version.
Be aware that use of legacy versions of browsers is recommended only for visiting reliable websites.
NaviKey applet may be blocked because it does not fully comply with security guidelines implemented in Java 7 Update 51. You can use the Exception Site list feature to run the applications blocked by security settings. Adding the URL http://liaslight.lias.net to the Exception Site list allows NaviKey to run.
If your language is not yet supported, you are very welcome to create that translation. Please contact us for obtaining relevant template files.
For offline usage of LIAS light data, download NaviKey and keep yourself updated with the most recent LIAS light data files, see link at the bottom of the page. Unpack the data files and copy them into the local ../NaviKey_xxx/DeltaSampleData/ directory.
Pour exécuter l'applet, la version la plus récente de Java™ Runtime Environment doit être préalablement téléchargée et installée. Une version de Java v. 6,0 ou postérieure est nécessaire pour l'utilisation du menu contextuel. L'adresse de ce site web (http://lias.net) doit être inclue dans la liste des sites autorisés du bloqueur de pop-up du navigateur. Des instructions détaillées sont fournies plus bas.
Si la base de données LIAS light vous a été utile pour votre travail, citez la, s'il vous plait, tel que recommandé ici. Nous apprécirions aussi vos réactions.
Une clef interactive utilisant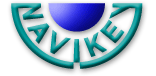 Les multiples options de recherche sont accessibles par la fenêtre Options. Pour plus de détails, consultez la page Comment utiliser LIAS light NaviKey.
Pour les définitions et explications des termes utilisés pour les caractéristiques et les caractéristiques d'état, consultez le glossaire LIAS.
Usage of the applet:
en haut à gauche - Panneau des caractères: selection des caractères. Les caractères sont classés selon leur statut de fiabilité (statistique) ● avec une fiabilité haute (sélectionnée préférentiellement au début d'une procédure d'identification), ○ avec une fiabilité moyenne et · faible.
en haut à droite - Caractéristiques d'état ou panneau de données numériques: présélection de l'état du caractère sélectionné. Pour sélectionner plus d'un caractère d'état à la fois, appuyer sur la touche <CTRL> plus les caractères d'états désirés (pour finaliser la requète pour un caractère donné, cliquez sur le bouton du menu <Sélectionner> ou <Ajouter> et continuer le processus d'identification avec un autre caractère.
En bas à gauche - Panneau des critères de requète: visualisation de la sélection précédente des caractères d'état. Il est possible de désélectionner un précédent choix en le sélectionnant et en pressant le bouton <déselectionner>.
en bas à droite - Panneau des résultats: visualisation des résultats correspondants (la sélection d'un élément fera apparaître sa description complète). La sélection d'un taxon avec le bouton droit de la souris fera apparaître un menu contextuel avec plusieurs lien vers des images de lichens et des sites web procurant plus d'informations taxonomiques. Les liens surlignés en vert renvoient à des images sélectionnées de sources fiables (les droits d'auteurs des images accessibles par le menu contextuel de LIAS light sont protégés tel qu'indiqué sous l'onglet de l'image).
Pour utiliser les données LIAS light en mode offline, téléchargez NaviKey et téléchargez régulièrement les données les plus récentes de LIAS light Les fichiers de données doivent être extraits et copiés dans le dossier local ../NaviKey_xxx/DeltaSampleData/ directory.
---

LIAS light by BSM, München, Germany a une licence de type Creative Commons Attribution-Non-Commercial-No Derivative Works 3.0 Unported License. Les restrictions "No Derivative Works" s'appliquent seulement au contenu mais pas aux transformations techniques de format pour l'usage dans diverses applications.